bought it new in December. no major mods yet. first i stained it real dark. i didnt like it so i painted it black. then i made a peep sight for it out of an erector set piece. to my suprise, it worked really good. i liked it black, but wanted to go a different direction. so i sprayed it OD green and added a Tasco RedDot that i got for free from a friend. it was new, just sat in his closet for a few years. then i made a forgrip for it.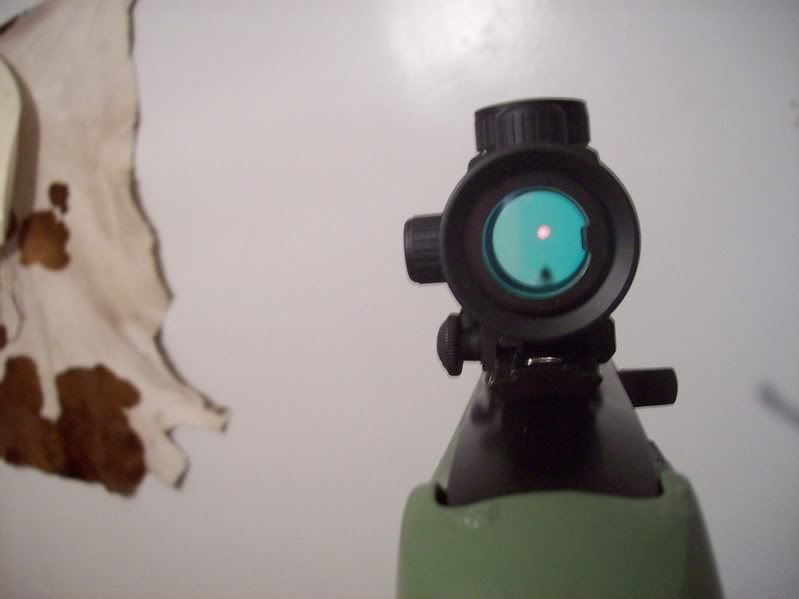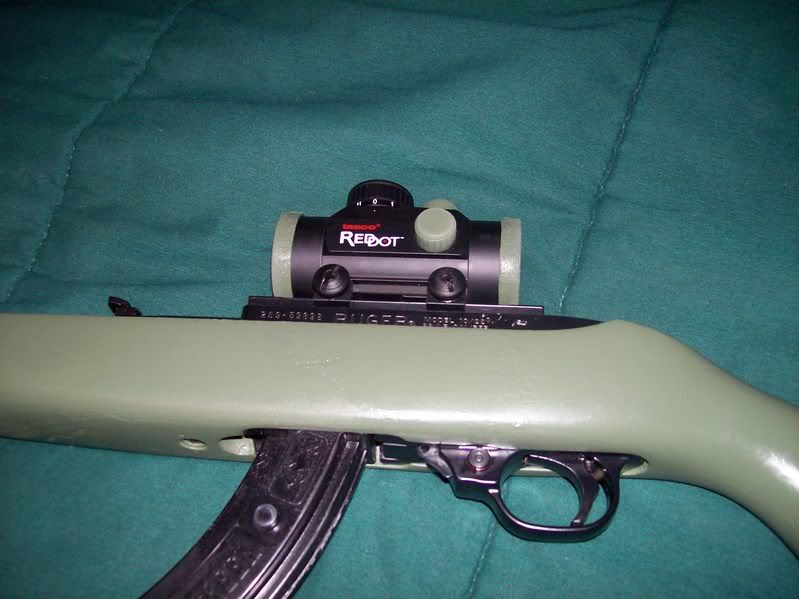 heres the foregrip before i made it
a little paint to match
and the finished product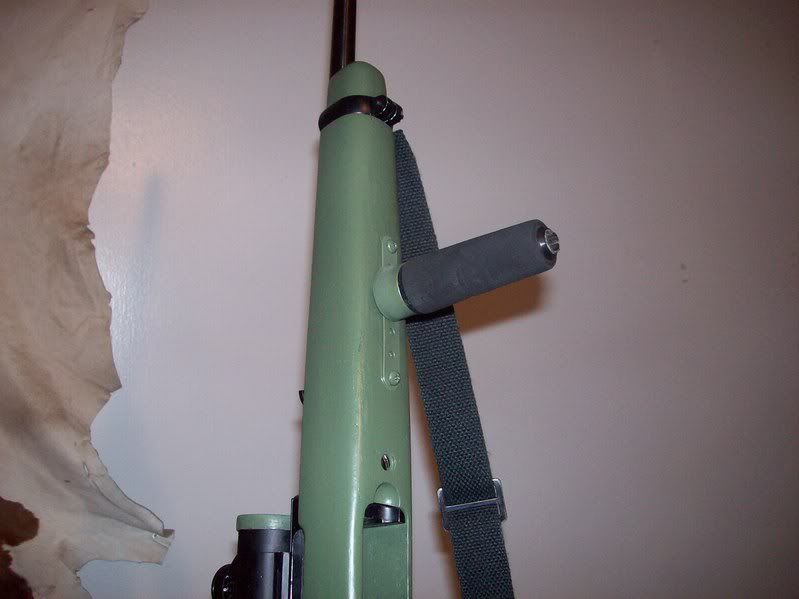 and my favorite picture
Edited by dixierifleman, 27 January 2007 - 02:51 AM.