I have just (Saturday) picked up an old Brno mod. 2. Dated 1977. and in pretty good condition. When i first seen it, I thought there was a nice piece of walnut in the stock, underneath some pretty gross varnish. I have never been overfond of varnished stocks, especially on a working gun that is liable to get a few dents and dings that will need a little first aid
I decided to start the stock restoration today.
This is what I started with.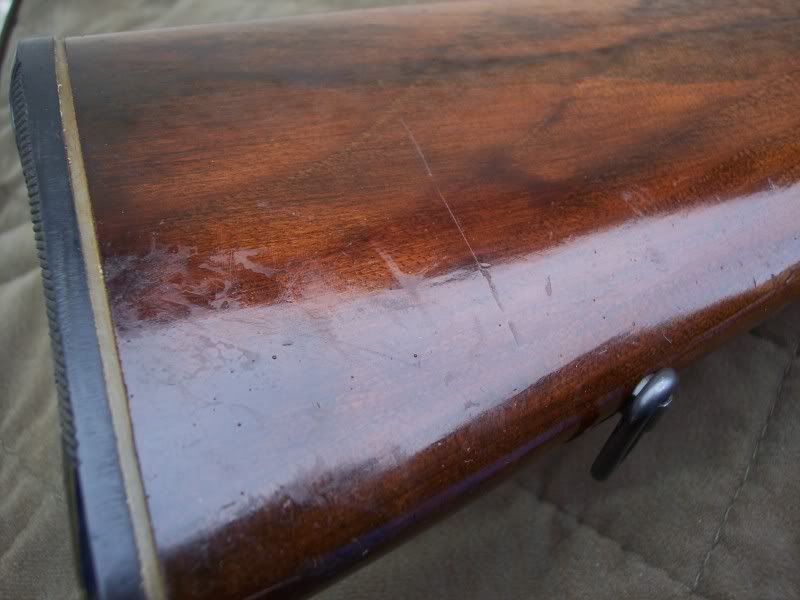 There are a lot of photographs guys
so this may have to be several posts.
Steve